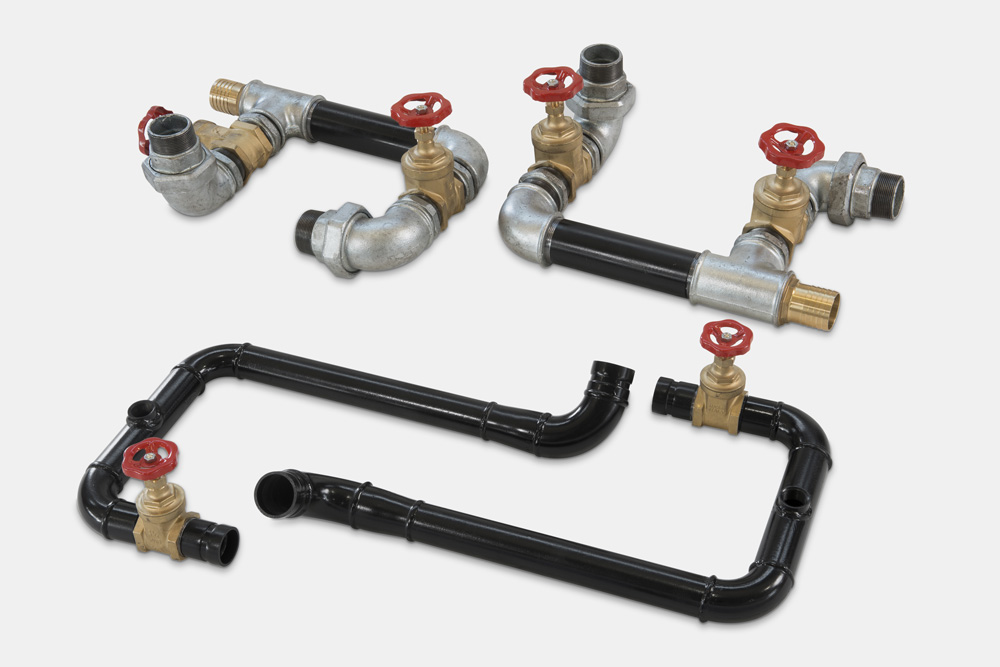 Shaped pipes
We produce everything strictly following the customer's technical drawing or we extract the detail of our product from the machine drawing.
All purchased materials are certified 3.1 and on request we can also have: manufacturer's PED+ANNEX+ISO 9001.
Our drilling centres can work from Ø12 to Ø168.3 while for larger diameters we can buy the semi-finished product from external workshops and finish them at Htc Italia.
We also handle individual parts for special orders.
CARBON STEEL
We manufacture carbon steel piping using these materials:
HOT-ROLLED SEAMLESS S195T EN10255 L1 EW
COMMERCIAL SMOOTH P235 TR2 S/S EN 10216-1
ASTM/ASME A/SA A106 GR.B S/S
ASTM A333 / ASME SA333 GR.6 S/S
Other types on request
STAINLESS STEEL
We manufacture stainless steel piping using these materials:
RODS TP 304L / TP 316L ELECTROWELDED (LASER) EN 10217-7 / TC1 – ISO1127 D3/T3 1.4301 / 1.4307
RODS TP 304L / TP 316L ASTM A312 / ASME SA312 B36.19 / EN 10216-5 TC1 S/S 1.4301 / 1.4307
COILS TP 304 1.4301 / TP 316L 1.4404 EN 10217-7 / ASTM A249 / EN ISO 10893-1 10893-2 / EN 8493
PVC
We manufacture PVC piping using these materials:
CUTTING

DRILLING

TURNING

VICTAULIC ROLLING
WELDING

PAINTING, PICKLING AND INSULATION

TESTING ON REQUEST
Contact us for further information
You might also be interested in